RETURN ON AD SPEND (ROAS). The importance of tracking advertising campaigns.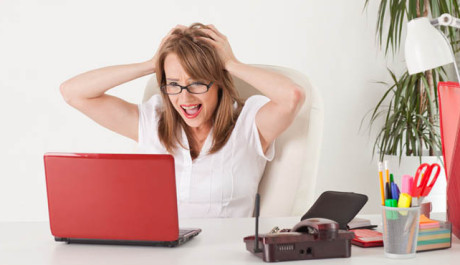 Have you ever felt that you are wasting your advertising money?
How do you know when campaigns equals dollar bills?
Many businesses have spent a lot of time, money and effort on their marketing campaigns and they still have no results.
Sound familiar?
You may currently be running radio spots, TV commercials, print or online ads, but without tracking their performance, you will have no idea why your campaign ultimately succeeds or fails or what is working with your campaign and what isn't. Tracking your advertising campaigns allows you to find out which of your marketing strategies are turning directly into results. Along the same lines, tracking allows you to find out information about your consumer. Once you understand key information about your customers, you can pour your budget into ads that are most relevant, and even personalized to your consumer.
What if you could know that for every $1 invested in advertising, you're pulling $5 back? With our tracking system you can!
By tracking calls from our client's advertising we are able to monitor the results of marketing campaigns. We can also record calls to monitor your employees, which helps to train and improve sales conversions. At Towers Advertising we are committed to bring cost-effective advertising response from all our campaigns, dedicated on Direct Response we know our clients love this service.
At the same time with clients that have multiple locations nationwide we provide a call center system powered by the same telephony engine that powers our robust voice-broadcasting platform, the dynamic predictive dialer. We can now setup your outbound agents to have 1-10 lines dialing per agent while they wait for live calls to be connected. Switching between campaigns and phone lists is a breeze too.
Keyword call tracking? Yes we can, is a powerful tool for any type of online advertiser. Keyword Call Tracking can track phone calls back to specific; keywords, search engines, paid/non-paid, affiliates, email ads, display banner ads, AB test treatments, and pretty much any other online ad with a hyper link. Our tracking service allows us to provide high accuracy data reports to our clients every month.
There are a myriad of ways to track your advertising campaigns. Regardless of what tracking software you choose, make sure you are able to track the following, at a bare minimum:
Cost of campaign
Cost per call/click
Cost per lead
Cost per client
Number of sales
Number of actions
RERUN ON AD SPEND
Tracking your advertising campaigns allows you to find out which of your marketing strategies are turning directly into results, and proves how successful advertising dollars are being spent … Is your marketing campaign delivering results?