U.S. Hispanics are mobile dominant. Are your campaigns?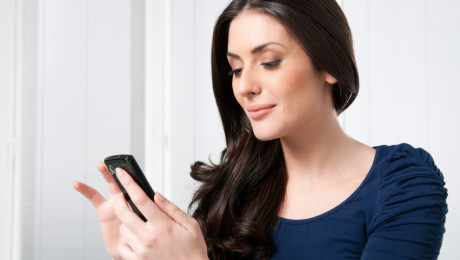 Hispanics have led the growth in smartphone penetration, as they're adopting smartphones and tablets at a higher rate than the U.S. average.
U.S. Hispanic consumers, who today account for 17.1% of the total U.S. population and 25% of Millennials, represent an ideal audience for mobile engagement and mobile advertising. While cell phone ownership rates among Hispanic and non-Hispanic adults are equal, over 85% of U.S Hispanics own and use smart phones and tablets as their primary device to connect to the internet: Hispanics are mobile-dominant when it comes to going online compared with non-Hispanics.
3 in 8 internet consumers are Hispanic. For many Hispanics, the smart phones or tablets are their first computer. Based on the latest Nielsen report, nearly 3 out of 4 Hispanics own a smart phone and about half of them are planning to upgrade or replace their mobile handset in the next 6 months compared to just 30% of the overall consumer market.
Businesses must consider this fact about the influential Hispanic consumer and take a mobile-first approach to ensure that online marketing efforts, including everything from email to websites to e-commerce, are designed to engage the customer as effectively on a mobile device as on a computer. Even traditional marketing tactics such as television ads should reflect the growing likelihood that Hispanics have a smartphone either nearby or physically in their hand and are ready to engage.
Having knowledge of the specific attitudes, language preferences, spending habits, media behaviors and mobile activities of Hispanic consumers, is crucial to identify the best tactics for reaching them via mobile.
Does your business have any mobile presence in this booming market yet? If so, how has it benefited your business?
If you haven't committed to a Hispanic mobile marketing strategy, what's holding you back?